Our Company
Our rich history, founded on the principle of helping engineers succeed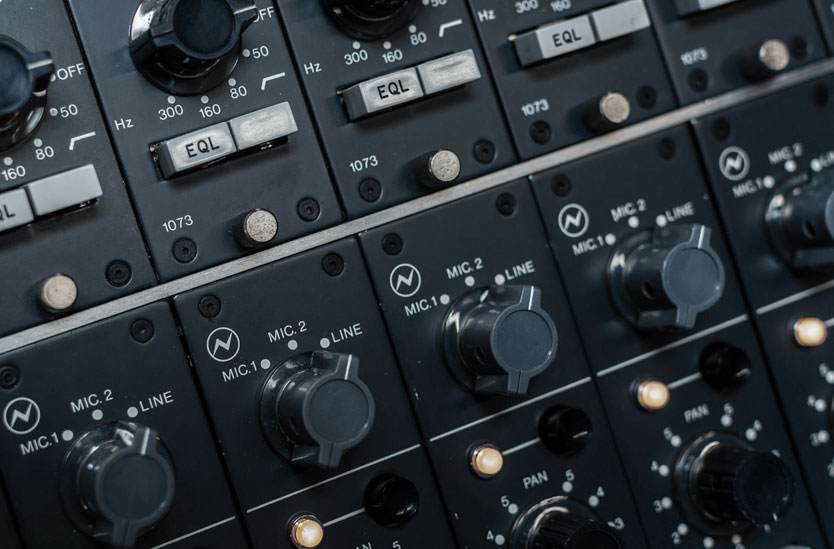 Our Company
Our Company
Our rich history, founded on the principle of helping engineers succeed
OUR COMPANY
OUR COMPANY
Founded in 1998, by Joshua Aaron, in Cleveland, OH, AudioLot began out of a simple concept - Only carry and recommend those products that Joshua owns and uses every single day in the studio, from manufacturers that stand behind their work and their user base. That is the foundational principle that still holds true today.
OUR HISTORY
OUR HISTORY
Joshua Aaron has had a career in music on both sides of the equation. As the bass player for the power pop band The Rosenbergs, and then serving as frontman and rhythm guitarist for the rock group Stealing Heather, he was fortunate enough to work with some of the finest engineers in the business, and at some of the coolest recording studios in the country.
Believing that a musician should know about all aspects of their career, he watched and learned, asking questions along the way, gaining the knowledge of how to make a real record. Now armed with expertise from behind the board, he opened AudioLot Studios and has had the distinct pleasure of working with artists both famous and up and coming. Throughout his career he has always remained grounded in the belief that no matter the stature of the client, everyone deserves the same attention to detail. When he made the decision to open AudioLot as a pro audio company, he held true to that same belief.
When Joshua embarked on putting together his first studio, he had not yet had the experience that shaped his studio career, and thus he found himself, like so many others, heading to the local big box store's pro audio department. With little or no direct studio experience, these underpaid employees made gear recommendations for everything from mics to consoles based on the size of the commission rather than real world experience and understanding Joshua's needs. He quickly grew out of the gear he purchased and found himself selling those pieces for pennies on the dollar. Frustrated by the experience, he knew there had to a better way. No one should be put in these situations. Gear is far too expensive not to make the right purchase the first time.
AUDIOLOT IS BORN
AUDIOLOT IS BORN
Joshua began putting together a business plan for a new type of pro audio dealer. Instead of throwing out "advice" that gave more weight to profit margins than client needs, AudioLot would focus on ensuring that the client's needs were met. Instead of carrying everything under the sun, AudioLot would only represent the gear that Joshua owned and used every day in the studio. Instead of selling a client whatever they could afford to purchase that day, AudioLot would spend time talking with the client to understand what they were trying to achieve, and make proper recommendations, even if that meant the customer saving up a bit more before making a purchase.
AudioLot grew by leaps and bounds over the years and quickly became a known name in the pro audio world. By working closely with manufacturers, we were able to gain insights into product development, help shape new offerings, and ensure that his customers were taken care of at every turn.
As AudioLot grew, Joshua once again saw a need for a piece of gear that did not yet exist. Traditional patchbays were setup as outs over ins, and when there were more than two rows of patch points, the wiring quickly became a spaghetti nest of confusion. Beyond that, solder points were a nightmare, wanting to switch patch point configurations into different types of normals was next to impossible, and you couldn't patch both analog and digital gear in a single unit.
Joshua solved this by designing the Mixbay. A 192-point patchbay with DSUB inputs on the rear, the ability to modify the normal configuration per port pair, use both analog and AES/EBU digital wiring, and engage phantom power on one port while not destroying the ribbon of a microphone connected elsewhere. It was a huge success and prior to its last run in 2018, sold over 450 units worldwide. To this day, clients still call and ask if AudioLot will ever bring back the Mixbay because it was such a popular piece of gear.
As the years went by, and with the explosion of the digital audio world, the interest in analog gear dwindled. Instead of closing up shop, AudioLot reinvented itself as a pro audio consulting, and recording studio design/build firm.
While AudioLot still sells gear upon request, and our lifelong manufacturing relationships remain intact, we have turned our focus to helping engineers at any stage achieve the sonic results they desire. Whether that deals with acoustical engineering, mix training, providing new gear, or designing a brand new recording studio from the ground up, AudioLot remains at the top of their game and ready to handle our client's requests each and every day.
Give us a call or send us a message to discuss how we can help.